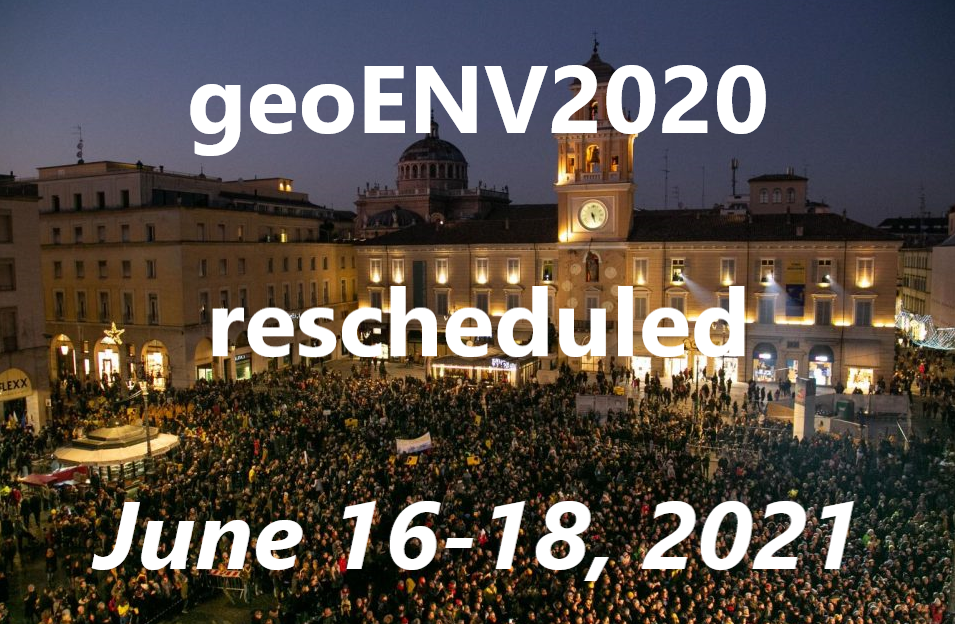 Dear Friends and Colleagues,
due to the COVID-19 outbreak the geoENV2020 conference has been rescheduled for June 16th-18th, 2021.
We sincerely apologize for the inconvenience this may have caused and we thank you for your understanding and patience.
The postponement is a fully replacement of the originally scheduled conference and accordingly we kept the original name of the event.
Corresponding authors of abstracts accepted in March, 2020 will be contacted by the Organizing Committee in September. Authors will have the opportunity to keep the original submission or to withdraw the abstract.
A new call for abstracts is scheduled to allow authors new submissions and to give more colleagues the chance to attend the conference.
Parma is the Italian Capital of Culture for 2020 and it will also be for 2021.
Book your calendar. We are excited to see you here!

Please, do not hesitate to contact us for any additional information.