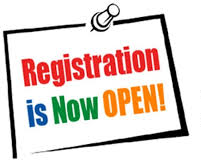 Dear Friends and Colleagues,
the 13th International Conference on Geostatistics for Environmental Applications (geoENV2020) has been replaced by a virtual event where the three invited speakers will deliver their exciting keynote addresses.
We are pleased to announce that the registration to the geoENV2020 Virtual Event is now open.
The event is scheduled on June 18, 2021 at 14:00 (CEST) and will be free of charge, but a registration is needed to access the virtual platform.
The Book of Abstracts will be downloadable accessing the platform.
The deadline for the registration is June 15, 2021 and the virtual platform can be accessed from June 18, 2021 at 9:00 AM (CEST).
Looking forward to meeting you
Andrea Zanini and Marco D'Oria